Technology - Innovation Driving
Rapid Growth
Our technology is the culmination of decades of continuous development and indefatigable improvement in the fields of medical preparations and dosage format. From immediate to sustained-release treatments, Alpex's proprietary and open-source technologies allow us to cater for all ranges of orally administered preparations.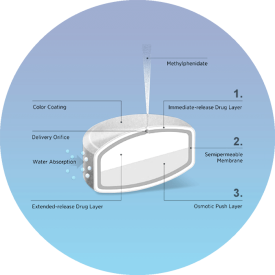 TIME-RELEASED TABLETS
Up to 24 hours sustained release of active compounds in the gastrointestinal tract.

 

Time-specific release of active compounds to achieve a wide set of targeted effects.

Incorporation of up to 600 mg of API on 1500 mg embossed tablet.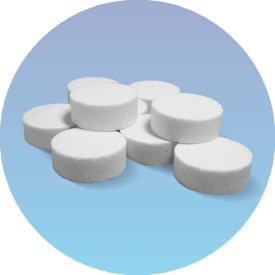 BUCCAL TABLETS
Dissolves between the gums & cheek through the oral mucosa.

Potent drugs are slowly absorbed into the blood for extended effect.

Lasts up to 30min.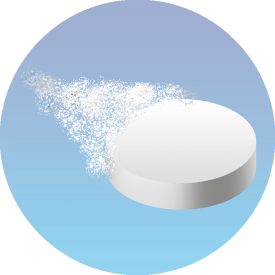 SUBLINGUAL TABLETS
Rapid Onset.

Disintegrates in seconds above or below the tongue.

Inexpensive formulation and manufacturing process.

Ability to incorporate modified release components for controlled release of the API according to a desired PK profile.
COMPLIMENTARY
TECHNOLOGIES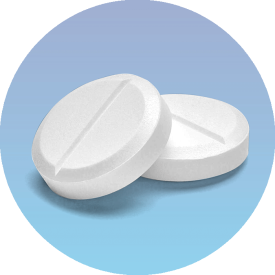 REGULAR TABLETS
Easy to swallow.

No measurement required.

More stable than other dosage forms.

Low-cost.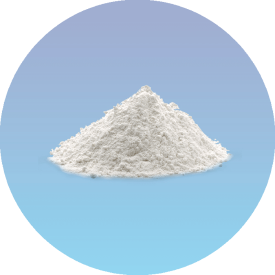 GRANULAR IN SACHETS
Granular preparations available in effervescent or non-effervescent form (sachets).
More stable than powder-based preparations.

Moisture protection.

Easy storage.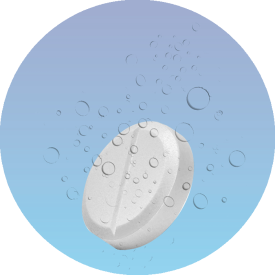 EFFERVESCENT PRODUCTS
Effervescence generated by an autocatalytic reaction catalysed by water and generating CO2 in the solution.
Reaction is modulated by strict control of residual moisture.
Optimal compatibility for stomach absorbance.

Maintains bio-equivalence.

Taste masking & perfect dissolution.
Our manufacturing facilities produce more than 200 million units annually. We produce pharmaceutical products in a dedicated area that is independent and completely separated from the nutraceutical production area. Alongside our other facilities, our manufacturing plants systematically qualify for routine Good Practice inspections.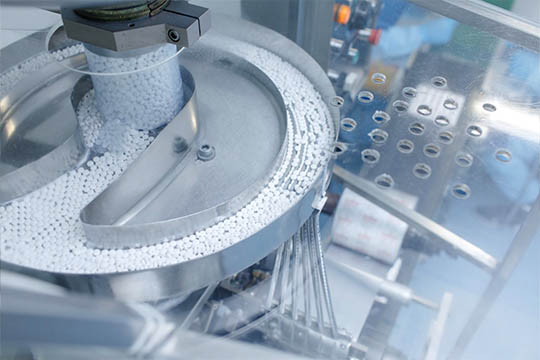 CORE MANUFACTURING CAPABLITIES

Loading

Granulation

Cleaning stations

Blending and unloading

Tableting

Tubbing

Water purification Tanks
No lab is truly complete without a PGW (pharma-grade warehouse). Our FDA- and Swissmedic-certified warehouse provides industry-leading reliability for storing sensitive medicines and products, achieved through constant monitoring of utilities that could impact the products' quality such as humidity and vapour, gases, heat, and conventional air conditioning.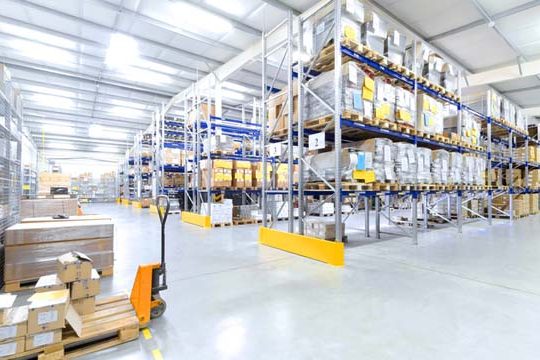 OUR WAREHOUSE FEATURES
1,000m² with 1,200 pallet capacity
Humidity control and moisture protection
Handling of narcotics and controlled substances
Global logistics and export facility
State-of-the-art security and monitoring equipment
Next door to the Alpex laboratory and manufacturing facility